Brian J. Bushaw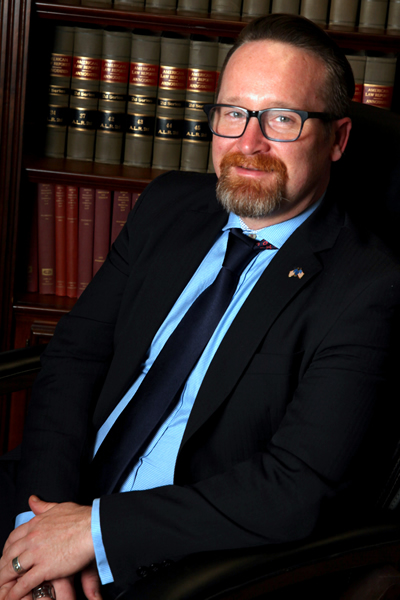 Attorney Brian J. Bushaw is a 2004 graduate of the University of Wisconsin Law School. In addition to his membership in the Wisconsin State Bar Association and Family Law Section, Brian is a director on the State Bar of Wisconsin Family Law Section Board. Brian is the past Chairperson of the Family Law Section of the State Bar (2015-2016).
Brian has trial experience in divorce, paternity and termination of parental rights cases, as well as extensive experience with appeals arising from family law matters. Brian has successfully resolved hundreds of custody, placement and financial disputes. He is also experienced in dealing with surrogacy/parentage matters, LGBTQ families, and guardianships.
A 2013 transplant from Madison, Brian worked as Guardian ad Litem in Dane County Circuit Court for over nine years, including six years on the Dane County contract for Guardians ad Litem in Guardianship, CHIPS and paternity actions. In 2016 Brian joined the Outagamie County Guardian ad Litem contract representing the best interests of children in juvenile court (CHIPS), family court, and termination of parental rights (TPR) actions. From this experience, Brian has developed a reputation as an attorney who places the interests of children first and foremost in all family conflicts. Brian and his wife, a proud Lawrence University alumna, live in Appleton with their dogs and bicycles.
Call us today to schedule a free consultation with Attorney Bushaw.
Professional Background & Affiliations
State Bar of Wisconsin Family Law Section Board 2006-present
Family Law Section State Bar of Wisconsin Board Member 2006-2017
Chairperson of the Family Law Section State Bar of Wisconsin 2015-2016
Vice President of the Outagamie County Bar Association 2017-2018
Waupaca County Bar Association member
2015 adjunct instructor-Lawyering Skills at the University of Wisconsin-Madison Law School
Education
University of Wisconsin Law School, J.D., 2004
Purdue University, 1999