Our Family Law issues include: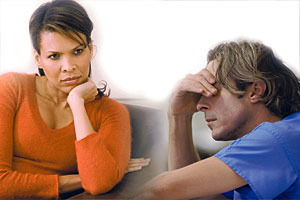 Post Divorce Attorney
After a divorce is complete, your circumstances may change in a way that requires your divorce agreement to be modified. Commonly, these issues include modifying the divorce agreement, or changes to child custody and placement, child support, and spousal support. We are here to help you navigate through these issues as painlessly as possible.
Requesting a change to a divorce judgment can be a difficult process. At Hoff, Bushaw & Matuszak, we can help assess your case and determine whether your situation meets the legal standards for changing the divorce judgment. Particularly when your case involves your children, we know that it is important to you that they are placed in the best possible arrangement.
If you are receiving or paying child or spousal support, we can assist you in seeking a reduction or increase based on changed circumstances, such as a significant change in income for you or your former spouse. Additionally, we can help you enforce your current child support order if your spouse has not been making the proper payments.
We are also here to help you ask the court to modify your current child custody or placement arrangements if you or your former spouse's circumstances have changed since your divorce.
We will work with you to make sure that your child custody and placement, child support, and spousal support arrangements are in the best interests of you and your family. If you think that your divorce agreement should be revised, please feel free to give us a call to set up a free initial consultation. Attorney Daniel J. Hoff,and Attorney Amy L. Matuszak will be more than happy to assist you with any questions you have.
Providing legal services to clients throughout Northeast Wisconsin - Green Bay, Appleton, Oshkosh and all areas in-between.