Personal Injury Attorney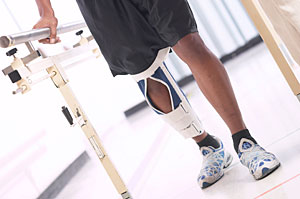 If you have been hurt in an accident that is someone else's fault, your number one concern should be recovering from your injuries. When your injuries are serious, you may feel overwhelmed with staggering medical bills and constant calls from insurance companies. Having to deal with all of these financial issues on your own can take away from the time you need to get better.
Before talking to the other party's insurance company, give us a call and come meet with us for a free initial consultation. At Hoff, Matuszak & Matyas, we will deal with the insurance companies and work with your medical care providers to ensure that you can focus on getting better rather than worrying about how your bills will get paid. We will conduct a thorough investigation regarding how the accident happened, what injuries you sustained, and how your life has changed as a result of the accident.
We handle personal injury cases on a contingency fee basis, meaning that we only get paid if we secure a recovery for you. Throughout your case, our primary concern is making sure that you are able to fully heal and be fairly compensated for your injuries. We handle motor vehicle accidents, motorcycle accidents, and slip and fall cases. If you have been involved in an accident, give us a call. We will protect you and ensure that you receive the financial compensation you deserve. Attorney Daniel Hoff and Attorney Amy Matuszak practice personal injury.
Providing legal services to clients throughout Northeast Wisconsin - Green Bay, Appleton, Oshkosh, Shawano, and all areas in-between.